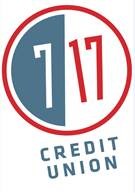 KOFE - 717 CU Registration Panel
In order to register with KOFE, you must be affiliated with KOFE - 717 CU.
7 17 Credit Union has partnered with KOFE (Knowledge of Financial Education) to provide free financial education tools and resources to help support your long-term financial health. In addition to this website, you will have access to specialized financial coaches to help you just by calling our dedicated toll-free number.
The KOFE website will provide interactive financial courses, webinars, and videos committed to helping you learn more about important financial decisions, such as understanding credit, money management, budgeting, retirement, college funding, home buying, and more.
By spending time learning about your finances, we hope it will help you feel more confident about reaching your financial goals. Please, enjoy a little KOFE today!
New user? Register here please.